Yesterday's Melrose Trading Post was filled with so many interesting people and things!!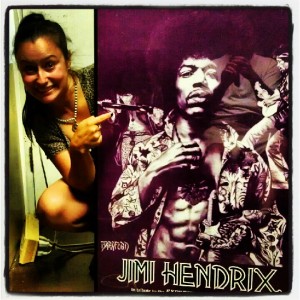 I (Vendor Manager Natalie)  found this framed Jimi Hendrix poster from 1988.
Vendor Jeff Cungious sold it to me (he always has great finds!).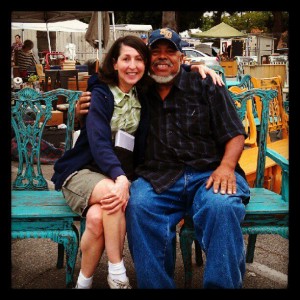 Operations Manager Denise was all over the place!
Here she is sitting with Lester Anderson (B92) of AndersonBenches.com on one of his handmade creations.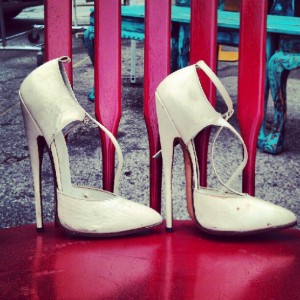 Lester also had these insane vintage high heels in his booth.
These shoes were NOT meant for walking!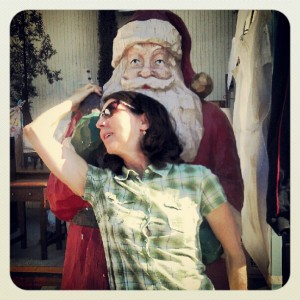 Later on I found Denise reminiscing about her favorite Christmas memories…
She really loves the holiday.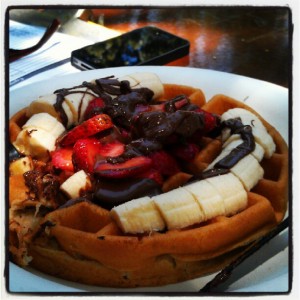 Eventually I caught up with Pierson Blaetz, one of the co-founders of the Melrose Trading Post.
He was having a healthy lunch in the food court…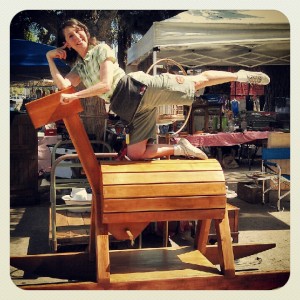 I decided that if I ever became a millionaire, I would have a herd of these adult-sized rocking horses!
Denise is doing a beautiful arabesque on this rocking horse from Detroit Trash's booth (B144).
I wonder if anyone bought this… if not I'm definitely going to be on it next Sunday!
Lenise Soren of Sorenity Rocks' hosted an unforgettable Sunday Funday Crystal Experience event!   Did you meditate with Crystals, get a Crystal cleansing or drink Crystal-infused water?
If you missed it, she'll  host another Crystal Experience Sunday, August 5th!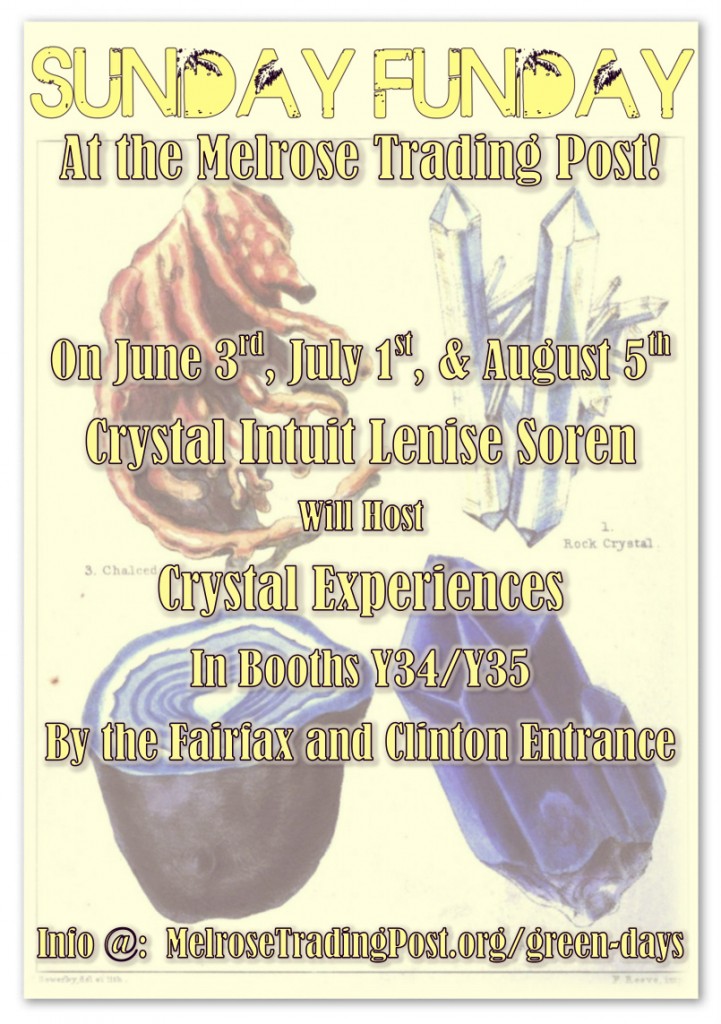 Another successful Sunday Funday!
xoxo Natalie