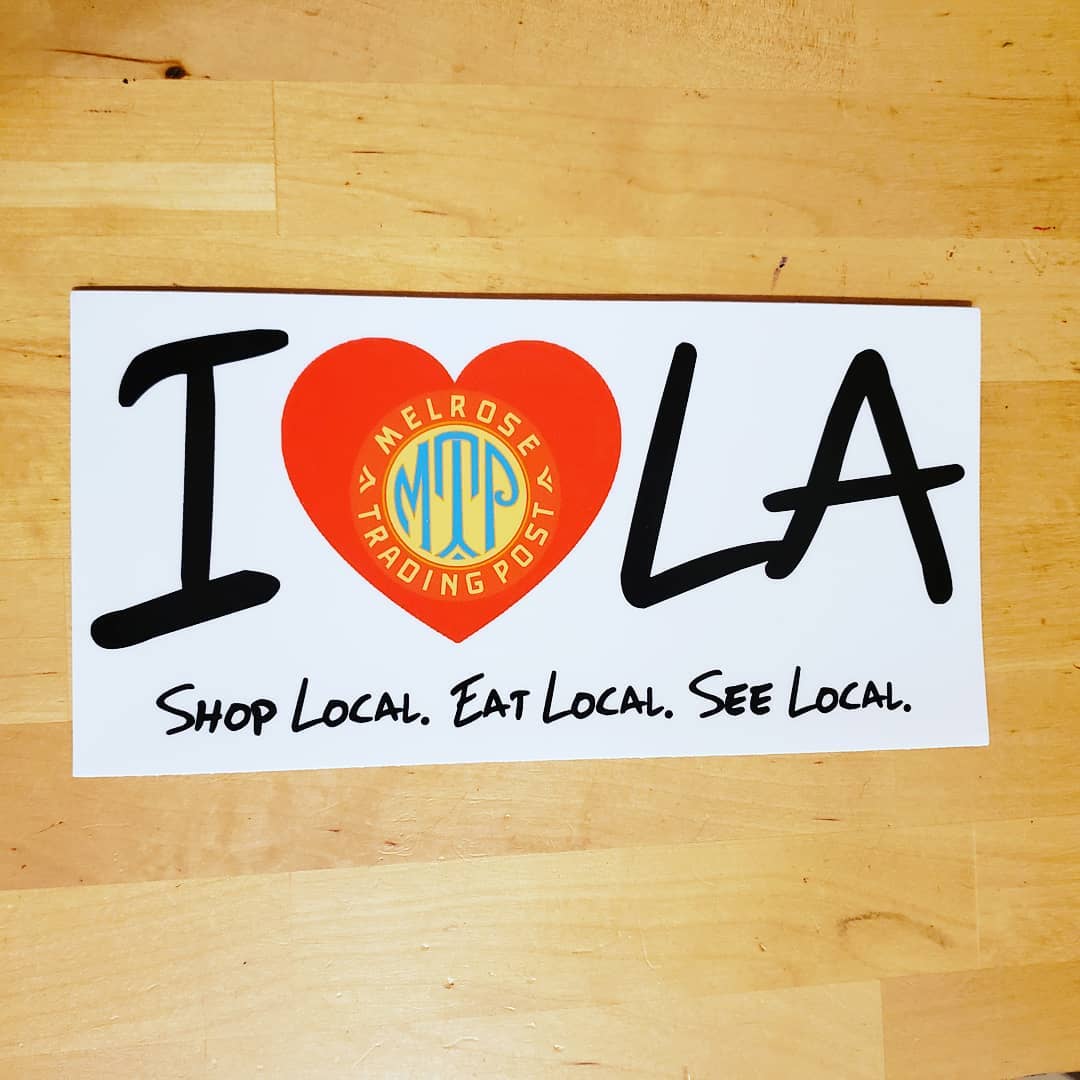 27 Sep

Do you Love LA?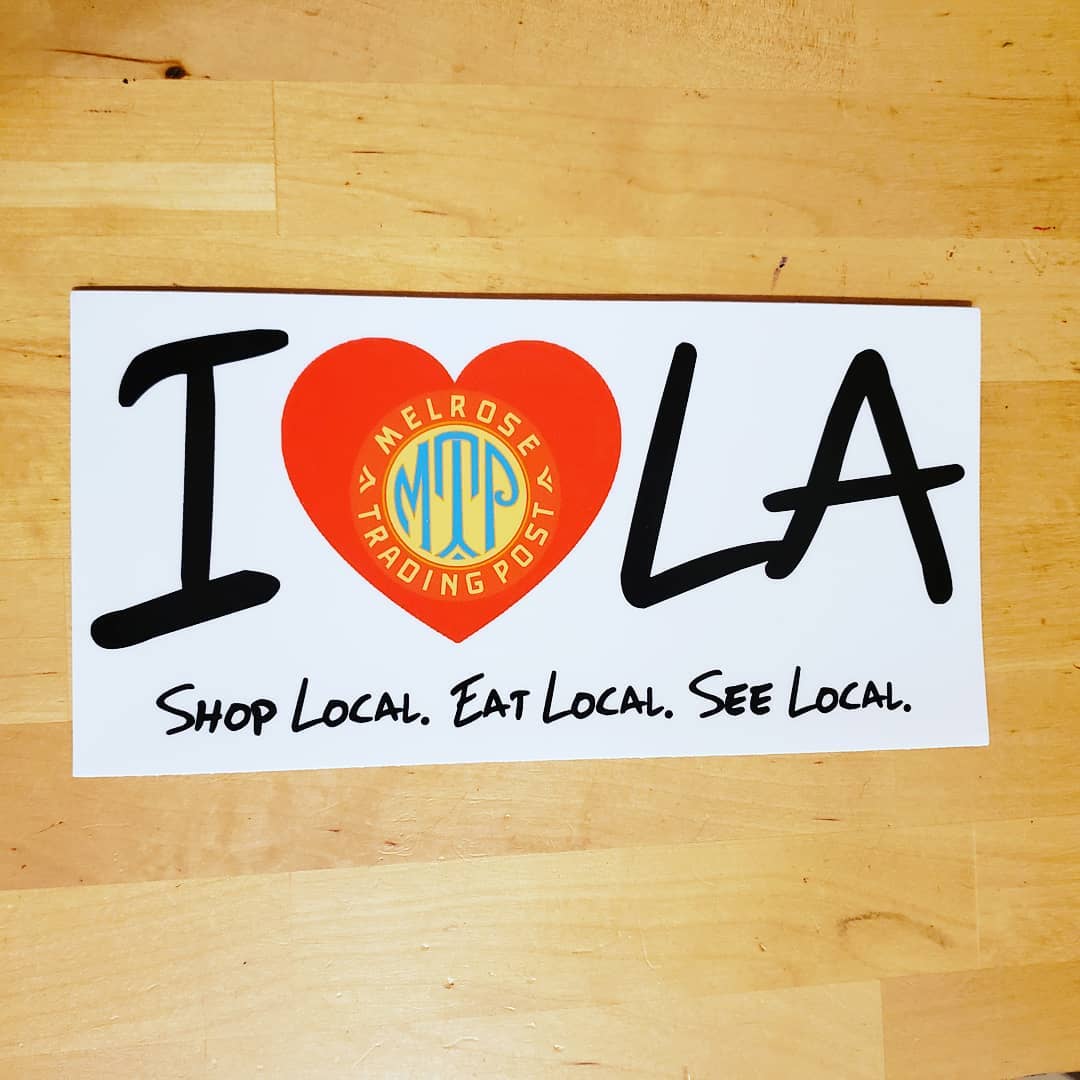 Debuting this Sunday in the Greenway Pop Up Shop are gorgeous new Bumper Stickers!!
Vendors and Visitors support the local economy every Sunday at the Melrose Trading Post.
Support out loud with this large bumper sticker available at the Greenway Shop near the Main Stage & Food Court.
You are supporting Greenway Arts Alliance with your purchase of one of these stickers and anything else in the Greenway Shop!
Stick it on your car, guitar case or laptop, and then tag us in your photos. We want to see where our stickers go!
Photo taken at: Melrose Trading Post