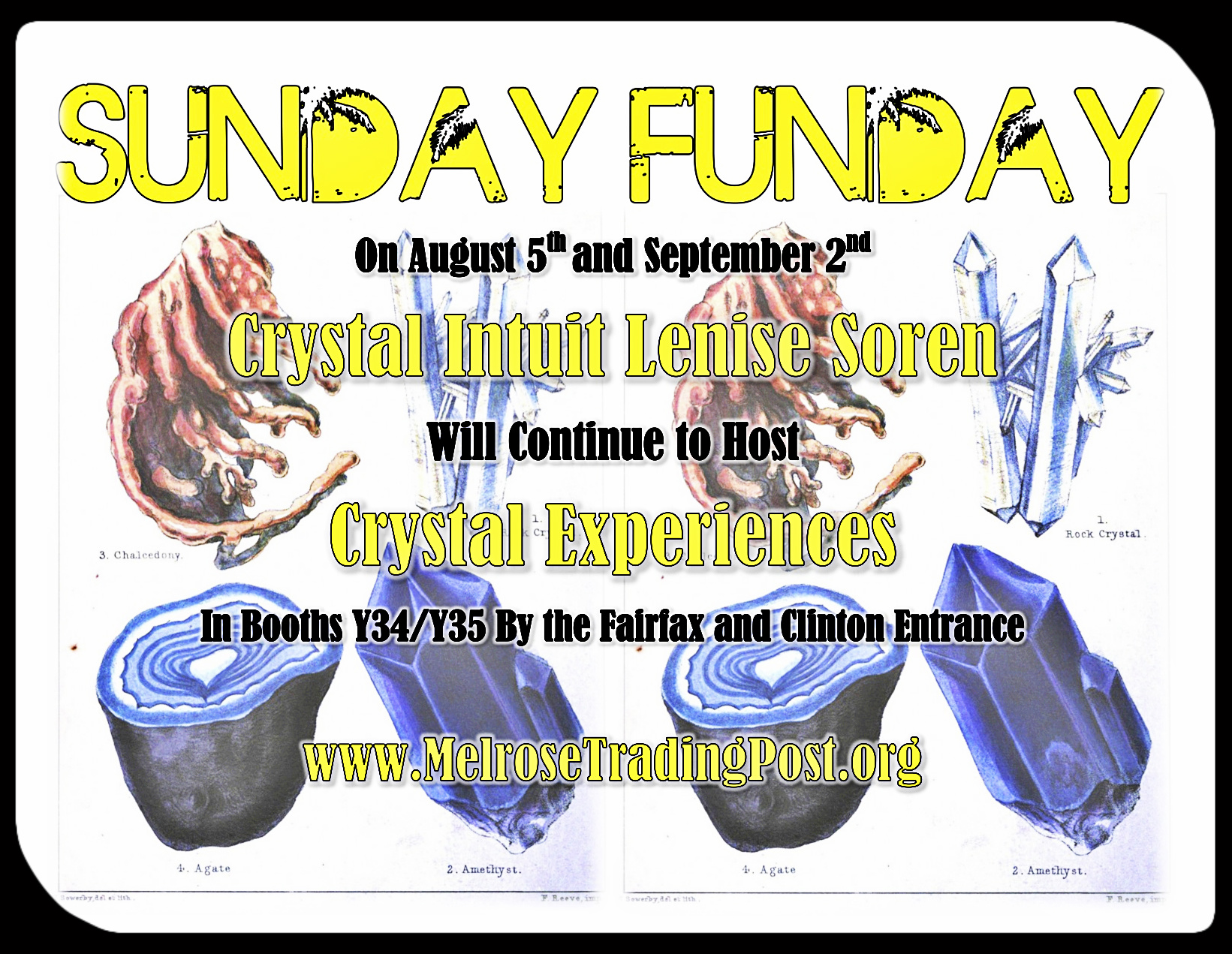 ROCKS CRYSTAL EVENTS at the Melrose Trading Post Interactive Crystal FUN in Space Y35 & Y34
FIRST SUNDAY OF EVERY MONTH Double the space, Double the fun!
~Donations Accepted~
ALL DAY- Explore the CRYSTAL DE-OBSTACLE COURSE.
Sit, Stand and Lay on X-Large Crystal Specimens
Try meditating in our COPPER PYRAMID! Relax, Release and Re-Charge.
Adults, Kids and Animals Welcome
10:00AM – 10:30AM – Guided CRYSTAL MEDITATION
11:00AM – 12:00PM – CRYSTAL 101 with Crystal Intuit Lenise Soren. Learn the basics / Q & A
12:30pm – 4:00pm – CRYSTAL CLEANSES – Lay with assorted Crystals specifically chosen for what you are ready to let go of and what you are ready to manifest.
Relax, Recharge and Socialize with Seating, Shade and FREE Crystal Charged Water Elixirs!
For More info lenise@sorenityrocks.com