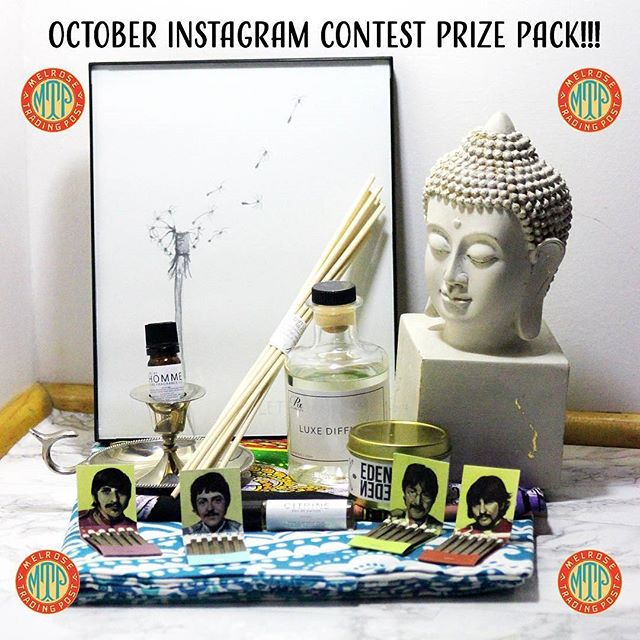 INSTAGRAM CONTEST ALERT!!
Show your local love and win a fabulous prize!
In celebration of our 20th anniversary year, we are giving away several MTP prize packs!
This month's prize is the MTP ZEN Prize Pack featuring goodies from @rxcandles, @bag.o.bones @king_margot @billydelpuerto @noratreasures @tapestryguru and more!
Here's how to enter:
1. If you're in LA, come to MTP this or next Sunday (10/22 or 10/29).
2. Take a photo of yourself with your favorite vendor
3. Post the photo on Instagram with the hashtags #ShopLocalLA and #MelroseTradingPost AND tag @melrosetradingpost.
The last day to post is October 30th, winner will be announced on Instagram on Halloween!
Winner must be in LA to pick up the prize pack from MTP in the month of November. ..
#MelroseTradingPost #ShopLocalLA #LosAngeles #California #melrose #Fairfax #fleamarket #losangelescontest #FairfaxFlea #MelroseFlea