By day, he's a vintage clothing dealer.  At the end of the day, he's an artist!
Sam, a vintage clothing vendor (AseFaceVintage.com) has drawn some people at the Melrose Trading Post.  Here are some of our favorites!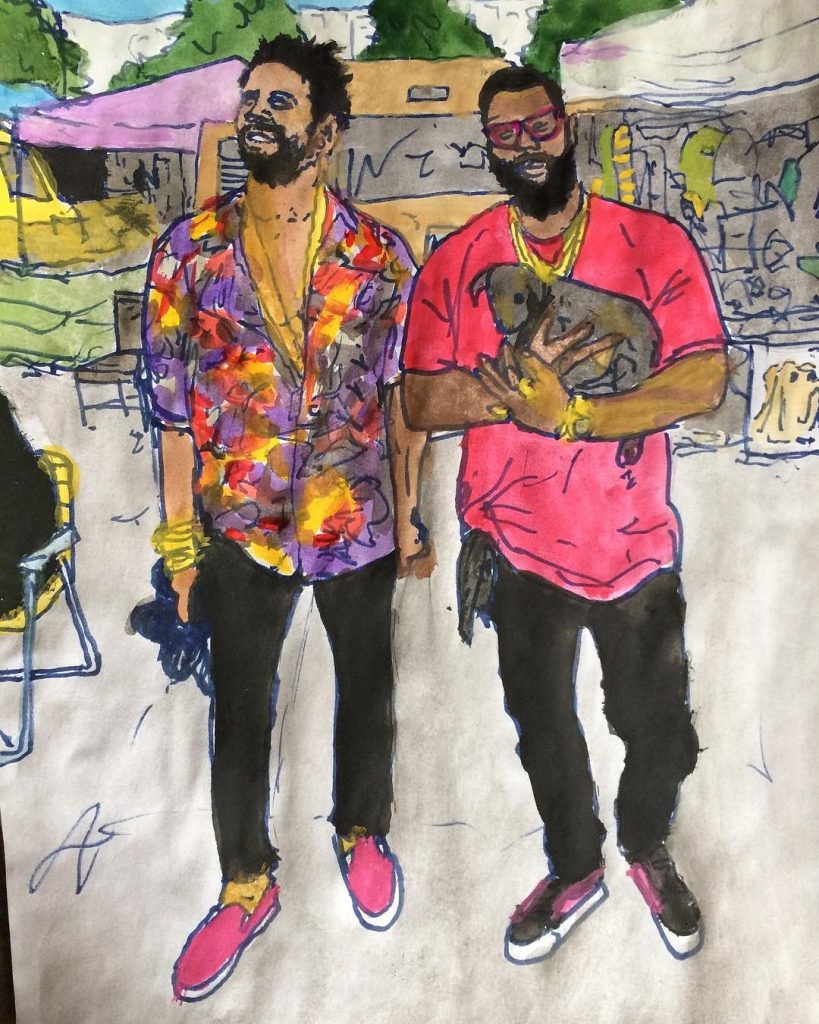 Two patrons of the market with their puppy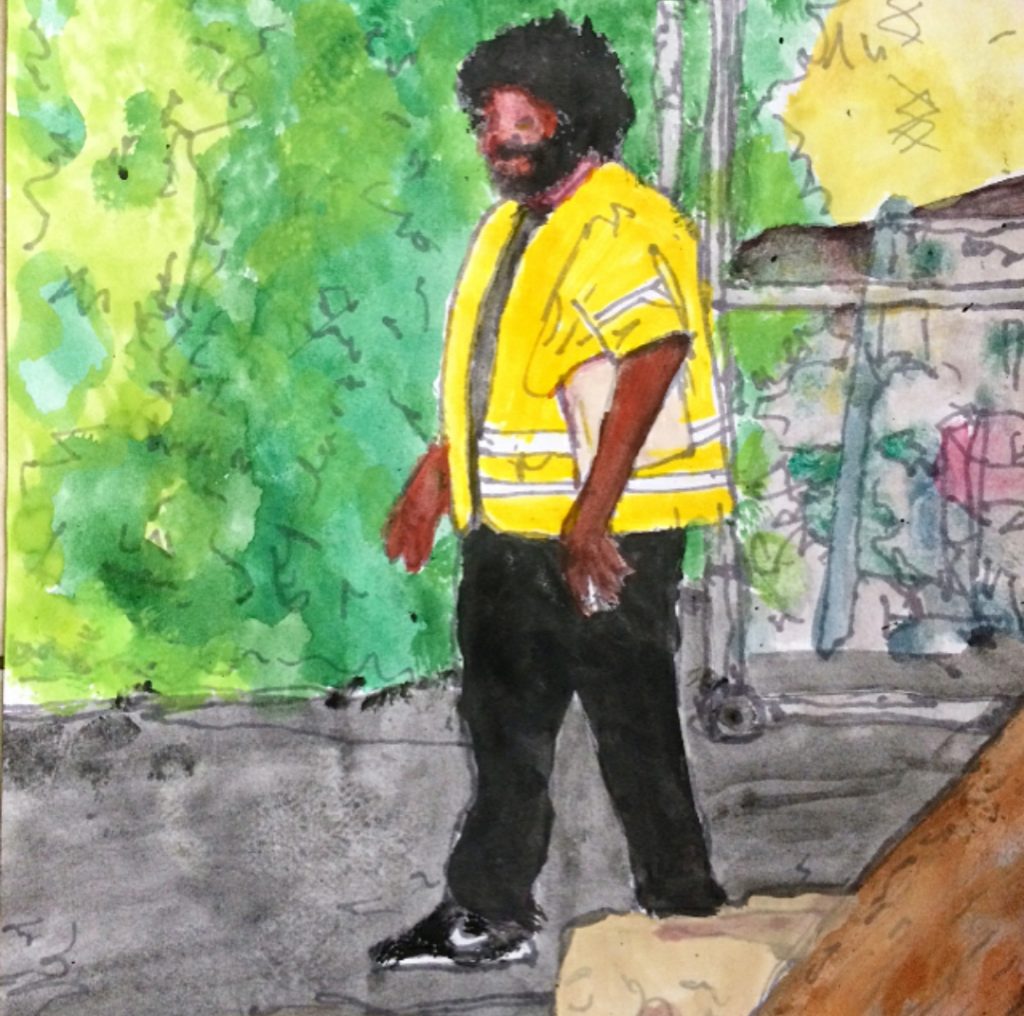 Staff member Gabe, informing customers that the market is closed.
MTP staff member, Fritz, letting customers know that the market is closed.
See more pieces and vintage finds at AseFaceVintage!