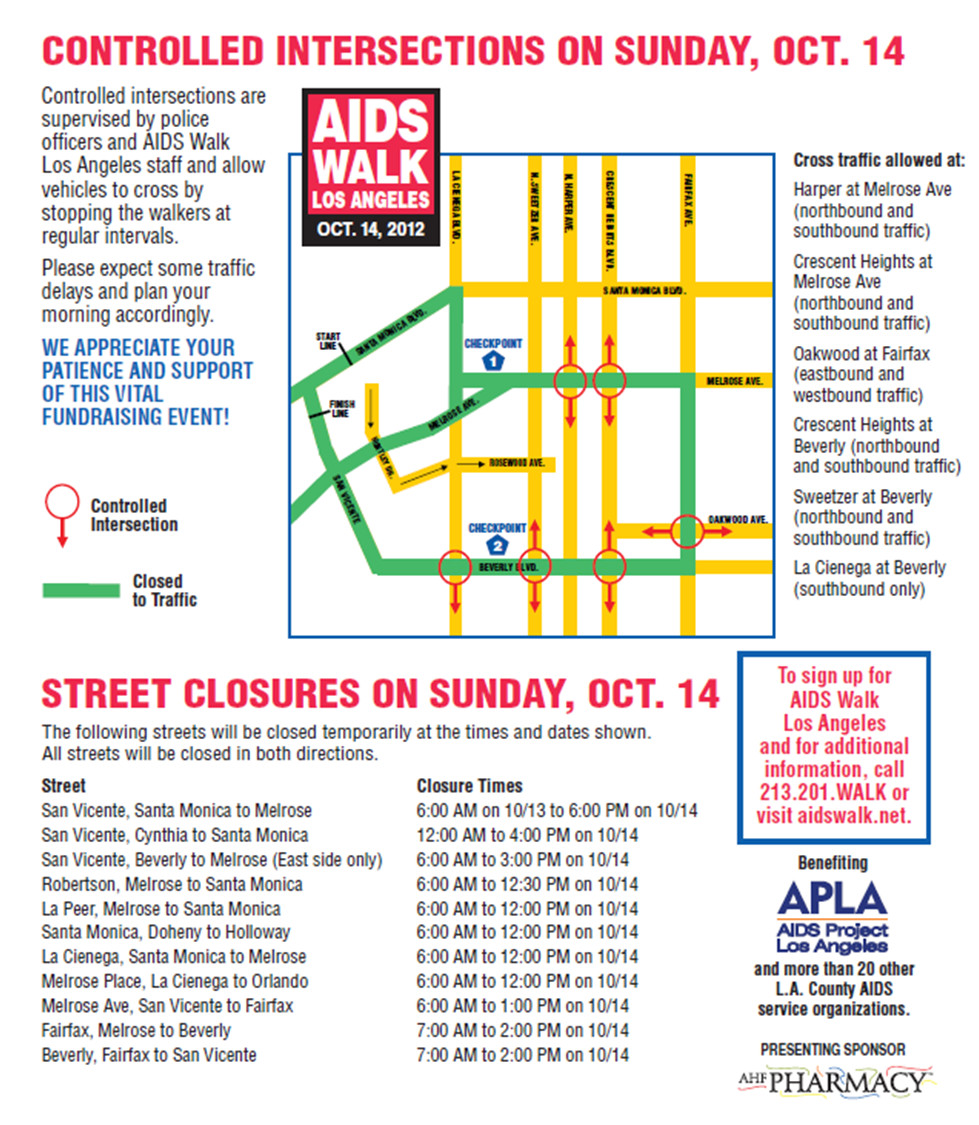 Due to the morning road closures for the AIDS Walk, we will be adjusting our morning check in for vendors and moving our parking entrances for customers as follows:
Vendors – Please come early to give yourself plenty of time for detours and set up.  Fairfax Avenue closes at 7AM until 2PM.  We're asking all Y section vendors to not set up until after 7AM (or until notified by MTP staff).  Fairfax gates (Clinton and Overflow) will be closed as soon as the road is closed by city officials.  If you normally enter through these gates and you arrive after 7AM, please come through either the Melrose entrance or through Genessee and Clinton (the field parking service drive that goes through the school).  We will be directing vendors through the school, through the Y section and into the main market.
Customers – Morning customers please use the Melrose Parking lot OR use the Genessee and Clinton entrance by the field to enter our parking lot.  Fairfax Avenue will open back up at or before 2PM, so afternoon shoppers will not be affected by road closures.
For more information please refer to the AIDS Walk LA website.  Don't forget to cheer for the Walk participants as they go by the market!