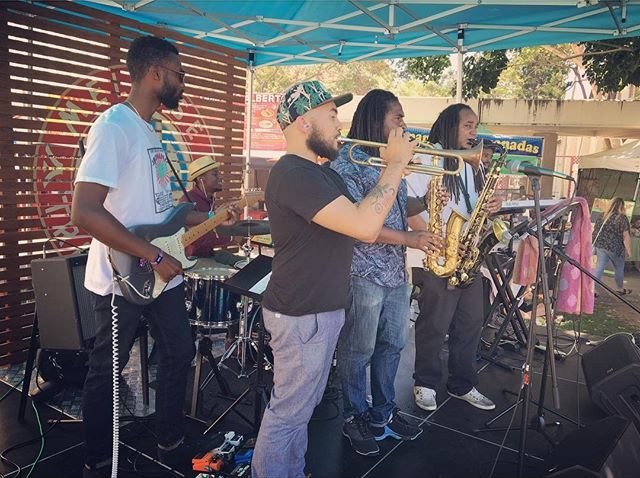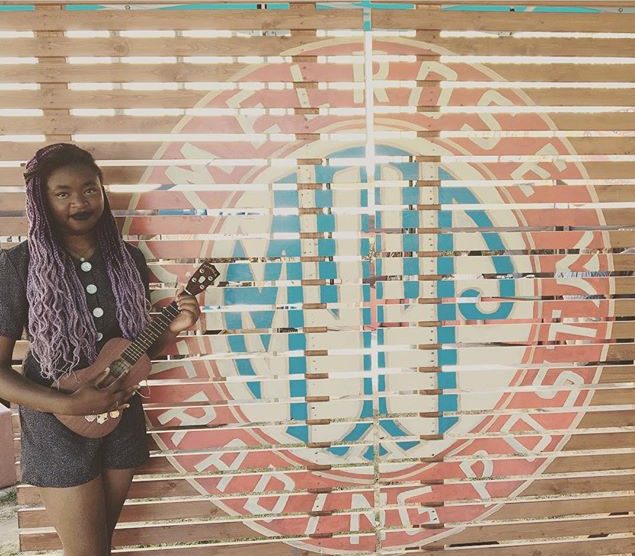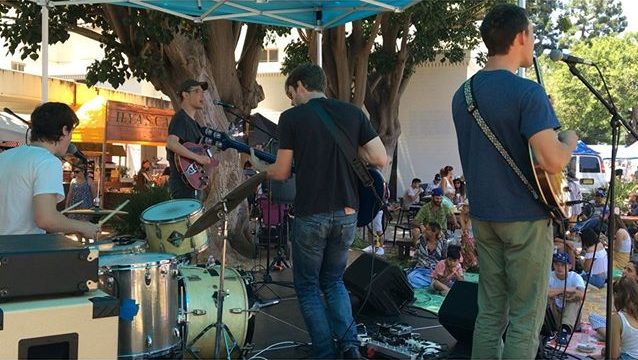 2017 brings a community focused market and the celebration of the Melrose Trading Post's 20th anniversary at Fairfax High School.  1997 is when MTP began, and 20 years later, it has grown and evolved into THE #SundayFunday spot.
2016 brought Greenway Institute for the Arts students from Fairfax High School to the Main Stage!  This May, several students performed on stage, showing off their important young talent.   At the same time, students from the GIA silk screen workshop sold artwork and t-shirts with their original designs.  In April, the Fairfax High Students of the MGW Entrepreneurship Club showcased their new product at MTP. It's a Virtual Reality product for your phone called Pixoview. They sold a few models and are off to the national competition this summer!  The fall and holiday season were awesome with over 250 vendors packed into the market each Sunday.
In 2015, MTP brought to life a set goal by creating the Greenway Arts Main Stage and MTP Corner Stage. By investing in solid stage equipment, an eye-catching bright blue canopy and new basic music equipment, Greenway Arts made an advance in making MTP a destination for seeing Los Angeles Musicians perform outdoors on a weekly basis. Now in 2016, the music programming is growing to include an eclectic mix of local bands.
In 2014, the MTP expanded to include even more opportunities for local artists through an outdoor, year-long series of music, dance, theater and spoken word events via the MTP Main Stage, as part of the Greenway Go! Initiative – making the arts easily accessible to the community at large. The Melrose Trading Post also provides performance opportunities for artists from the Greenway Court Theatre and for Fairfax High School students through the Greenway Institute for the Arts.
All music programming is included in the low-cost admission price to enter the market. The Greenway Arts Main Stage is located in the food court, while the MTP Corner Stage is located at the crossroads of the B and Y sections of the market.
---
April 2017
Mon

Monday

Tue

Tuesday

Wed

Wednesday

Thu

Thursday

Fri

Friday

Sat

Saturday

Sun

Sunday

March 27, 2017

March 28, 2017

March 29, 2017

March 30, 2017

March 31, 2017

April 1, 2017

April 2, 2017

MTP Main Stage - Featuring Hannah Connolly, Katalyst and Christopher Watson!

MTP Corner Stage - Featuring Lucy & La Mer and the MTP Jazz Band!

April 3, 2017

April 4, 2017

April 5, 2017

April 6, 2017

April 7, 2017

April 8, 2017

April 9, 2017

Catty Wagon at Melrose Trading Post!

MTP Main Stage - Featuring Sophie Levine, Nick Finzer Quintet and INNocent ALex

MTP Corner Stage - Featuring Katie Ferrara and the MTP Jazz Band!

April 10, 2017

April 11, 2017

April 12, 2017

April 13, 2017

April 14, 2017

April 15, 2017

April 16, 2017

MTP Main Stage - Featuring Fell Runner and Pretty Polly!

MTP Corner Stage - Featuring Gyasi Ross and the MTP Jazz Band!

April 17, 2017

April 18, 2017

April 19, 2017

April 20, 2017

April 21, 2017

April 22, 2017

April 23, 2017

MTP Main Stage - Featuring Madison Malone, Clinton Patterson and Dylan Chambers!

MTP Corner Stage - Featuring Brad Stubbs Ukulele and the MTP Jazz Band!

April 24, 2017

April 25, 2017

April 26, 2017

April 27, 2017

April 28, 2017

April 29, 2017

April 30, 2017

MTP Corner Stage - Featuring Erin Memento and the MTP Jazz Band!

MTP Main Stage - Featuring Adam Levy & Rich Hinman AND Cynthia Brando!
---
---