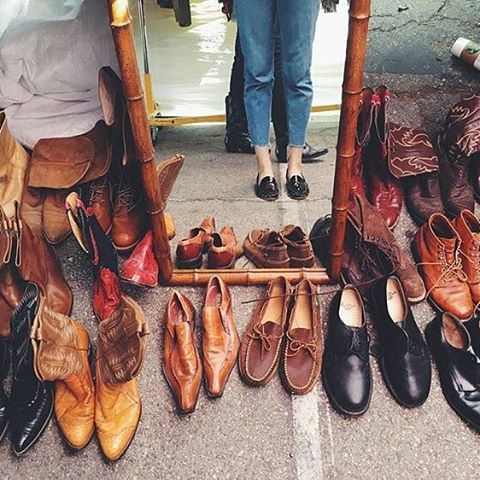 Read Claudia's article on flea market shopping here!
Repost from @thepapermixtape –  Paper Trails: Where to Find the Ultimate Flea Market Come Up… an insider's guide to navigating the Melrose Trading Post.
"Every Sunday, on the corner of Melrose and Fairfax, the Melrose Trading Post comes to life. Thrifters and antique collectors alike flock to the parking lot of Fairfax High School to find free valet parking, a $3 entrance fee, and a bazaar-style shopping experience that is sure to satisfy any and all vintage enthusiasts." Check out the link to the article in our bio!
Blog Contributors and Photographers: @cleitch and @brendenbenjamin  –
#MTPfairfax #ShopLocal #PeopleOfMTP #VintageStyle #Melrose #fairfax #fleamarket #losangeles #california #vintage #supportlocal #Shoplocalala #shoplosangeles #fleamarketstyle