Fairfax High School Students
Greenway offers Fairfax students a wide array of jobs, paid internships, and volunteer opportunities through the Melrose Trading Post, Greenway Court Theatre and Greenway's Institute for the Arts. To be considered for a position, Fairfax students must fill out an application; have at least a 2.5 GPA, a work permit and a letter of recommendation from a Fairfax teacher or school administrator.  Positions are available year-round but most students are hired at the beginning of the school year.
Greenway Arts Alliance's Support of Fairfax High School
2017-2018
2016-2017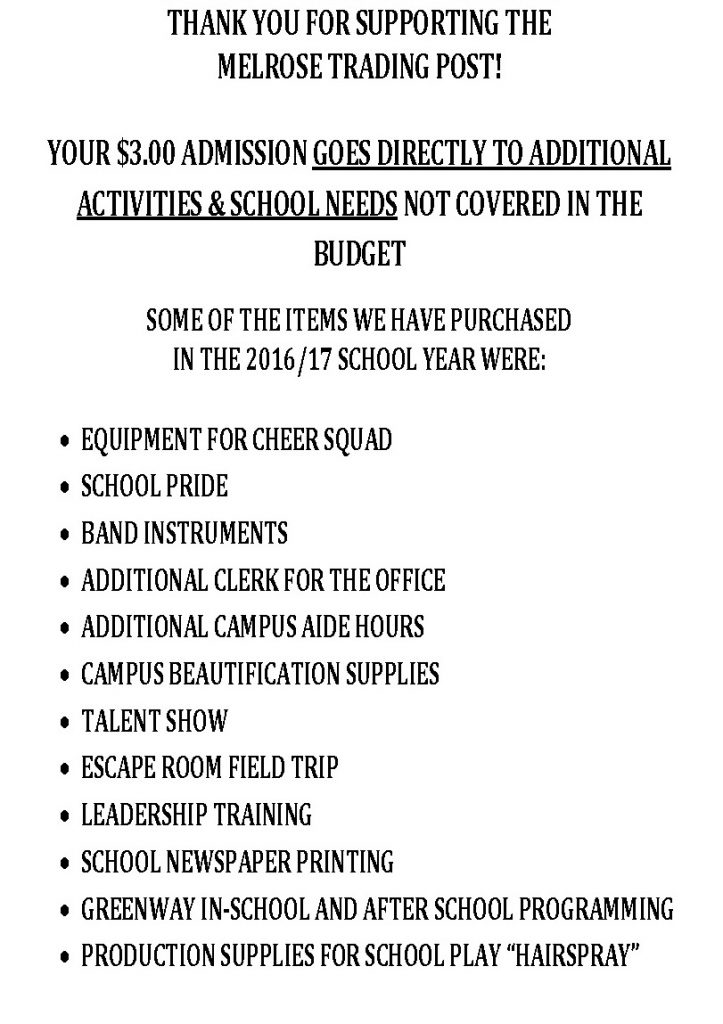 2014-2015
FAIRFAX PROGRAMS SUPPORTED BY GREENWAY ARTS ALLIANCE
Robotics
Fairfax Baseball
Music (Drum line and Orchestra)
LACER afterschool program
Debate Team
Student Body LeadershipCol
Journalism (school newspaper)
Ping Pong Club
Students Run LA
Girls Soccer
Net Project
Other support from Melrose Trading Post

Additional staffing for Fairfax High School
(Office Clerk, Custodial Staff, Campus Aides)
Fairfax High Football Stadium
EVENT STAFF – AVAILABLE JOB POSITIONS
We are not currently hiring event staff.
Check back at the end of each semester to see if opportunities become available.  Greenway Arts will make announcements with information on our orientation and open house events, where you can learn more about student opportunities.
EMAIL JSCOTT[@]GREENWAYARTS.ORG for more information.
FHS VOLUNTEER GROUPS – HOW TO APPLY
For clarity's sake, there are a few details we should note:
This application is for student groups and clubs at Fairfax High School only.
The following form should be filled out by the adult sponsor representing the student group or club.
The sponsor on this application form is our point-of-contact for getting all required information to each student volunteer.
If you understand and agree to the information provided in the downloadable MTP Student Volunteer Guide, then you are ready to begin the application process. The form will not go through unless all questions with a red asterisk are answered.
FHS STUDENT VOLUNTEER GROUP APPLICATION
FHS VOLUNTEER PROGRAM
Every Sunday is an opportunity for Fairfax clubs and organizations to volunteer, and later make a presentation for financial support for their groups.  Once your application has been approved, a Greenway artist will help you plan for your workday at the Melrose Trading Post, and also help prepare your presentation.
College Student Opportunities – Summer Internship – HIRED FOR 2018
Greenway Arts Alliance participates in the Los Angeles County Arts Internship Program.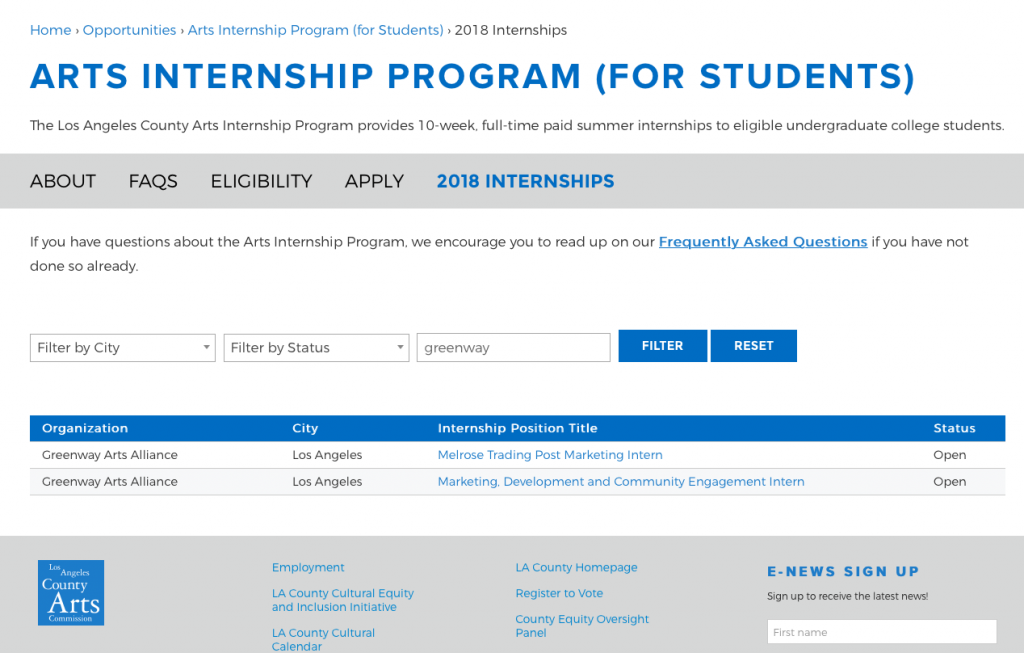 CONGRATULATIONS TO OUR 2018 SUMMER INTERNS!
 We hope to offer this opportunity in Summer 2019.
Look out for an updated listing on this page in May.